Lucky Duck Necklace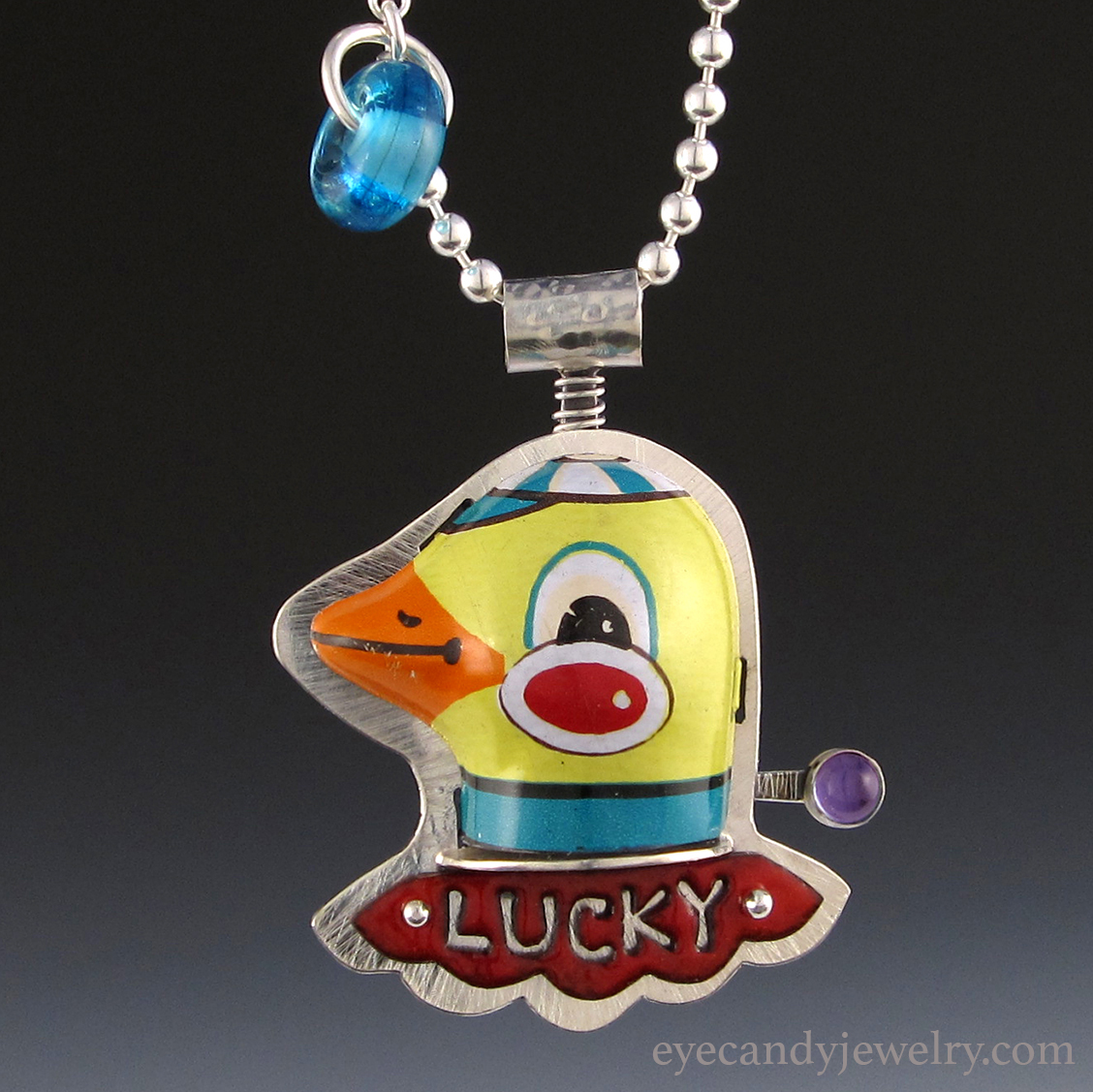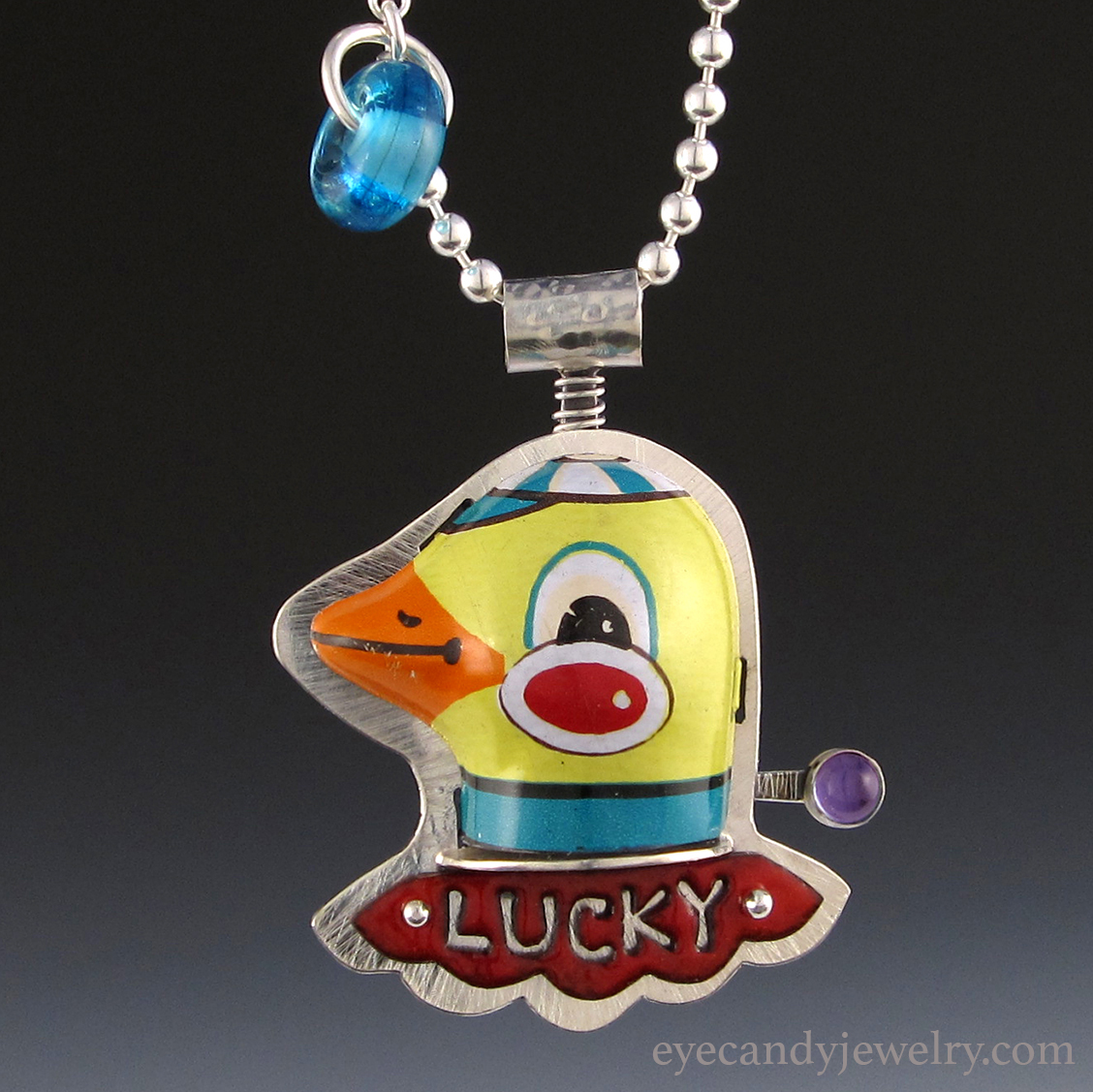 Lucky Duck Necklace
Do these look familiar? Part of my upcycled jewelry series, I repurposed the ducky heads from an old kids pull toy and fashioned them into wearable art! My mother had a duck named Lucky when she was a child, so these fun necklaces are an ode to the family childhood pet that brought love and smiles into our lives.
Made from silver, vintage toy, enamel, and gemstone.
Measures just over 1.5" long by 1.25" wide.
Lucky Color and Stone Choices: